MTARGET Menjadi Sponsor di Indonesia International MICE Expo (IIME) 2019
MTARGET menjadi salah satu sponsor dalam event Indonesia International MICE Expo (IIME) 2019. IIME 2019 merupakan acara yang mempertemukan stakeholder MICE (Meeting, Incentive, Convention, Exhibition) yang menjadi tulang punggung pariwisata di Indonesia. Menjadi event perdana, IIME digelar pada 2-3 Mei 2019 di The Kasablanka Hall, Kota Kasablanka, Jakarta. IIME 2019 menghadirkan 92 seller yang mewakili 241 brand yang sebagian besarnya bergerak di industri MICE, seperti di bidang konvensi, hotel, transportasi, kontraktor, yang kemudian dipertemukan dengan buyer dari kalangan korporasi, biro perjalanan, dan event organizer.
MTARGET turut bangga dapat menjadi salah satu bagian dari suksesnya event MICE terbesar di Indonesia. Event yang dibentuk sebagai wadah bagi para pelaku MICE agar dapat lebih mudah melakukan transaksi ini, berlangsung dengan baik dan dapat menjadi kolaborasi yang baik bagi MICE, karena memberikan dampak positif dalam segala hal.
Selain membuka booth, MTARGET juga memberikan kontribusinya dengan memberikan layanan email experience sepanjang event berlangsung. Email experience seperti bagaimana caranya membuat event lebih mudah dengan fitur Email Automation. Cukup dengan satu fitur, sistem pendaftaran dan distribusi email dapat dilakukan dengan satu orang saja.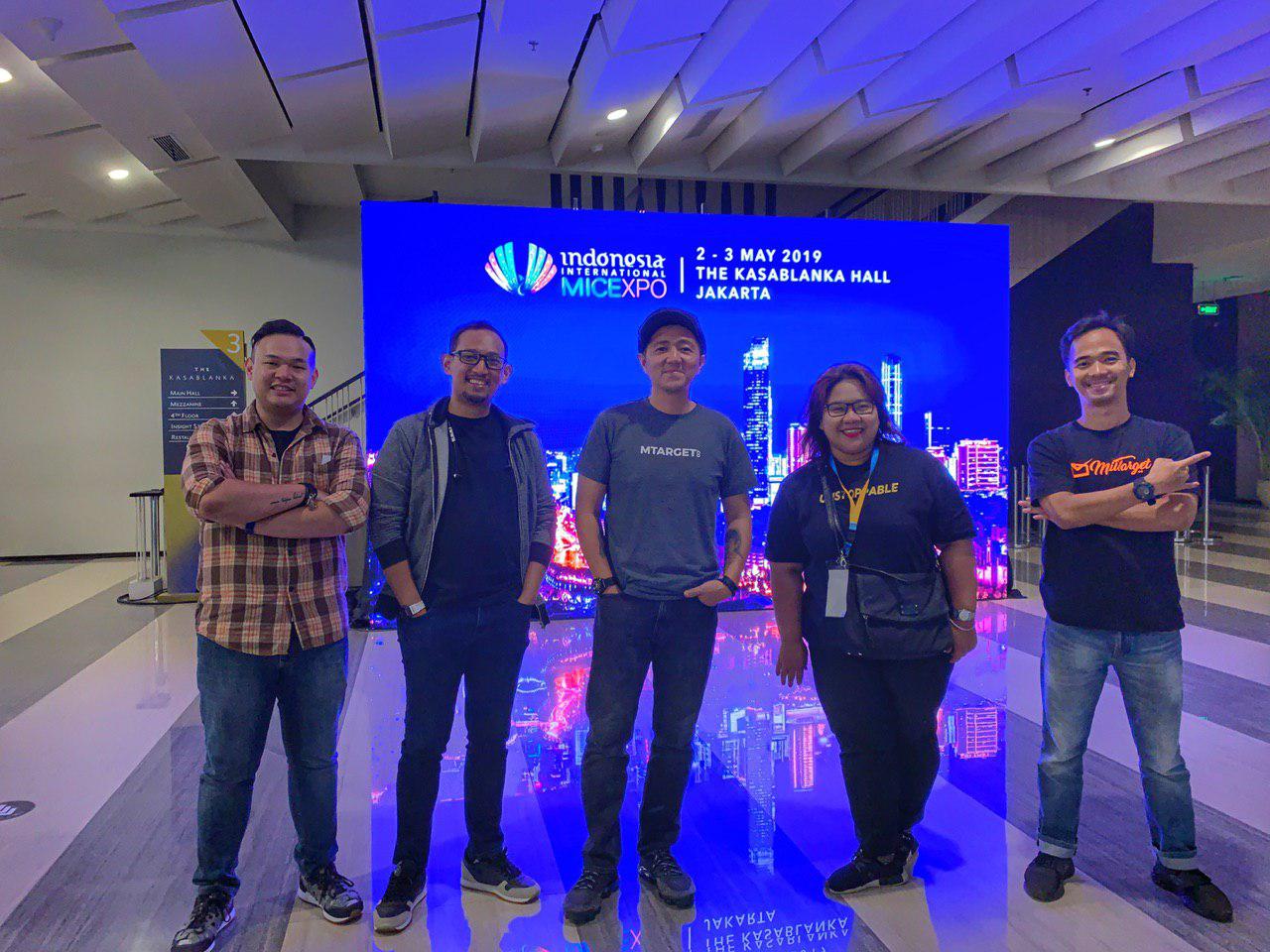 Di samping itu, MTARGET juga berpartisipasi dalam sesi klinik untuk sharing mengenai "Digital Marketing for Event" yang disampaikan oleh Joh Juda, Leads of Customer Success MTARGET. Selama mengikuti pameran di IIME 2019, MTARGET mendemonstrasikan bagaimana tools marketing automation yang digunakan pada event tersebut juga dapat diterapkan untuk bermacam kegiatan digital marketing oleh siapa saja.
Subscribe newsletter kami di sini untuk mendapatkan tips & perkembangan seputar email marketing gratis. Baca juga artikel-artikel lain di blog MTARGET dan jangan lupa bergabung di channel Telegram MTARGET untuk informasi lainnya seputar MTARGET dan berita-berita terbaru.
(H.A)
---