Summary MailTarget x Toffeedev | #ToffeeTalk Episode 6 : Digital Automation
Jumat lalu (23 Februari 2018), MailTarget berkolaborasi dengan Toffeedev mengadakan acara "#ToffeeTalk Episode 6 : Digital Automation" yang bertempat di Apiary – Coworking Space. Acara ini dimulai pukul 19.00 WIB oleh moderator Ryan Kristomuljono, selaku Founder of Toffeedev & iambot dan CEO of Page Advisor Indonesia.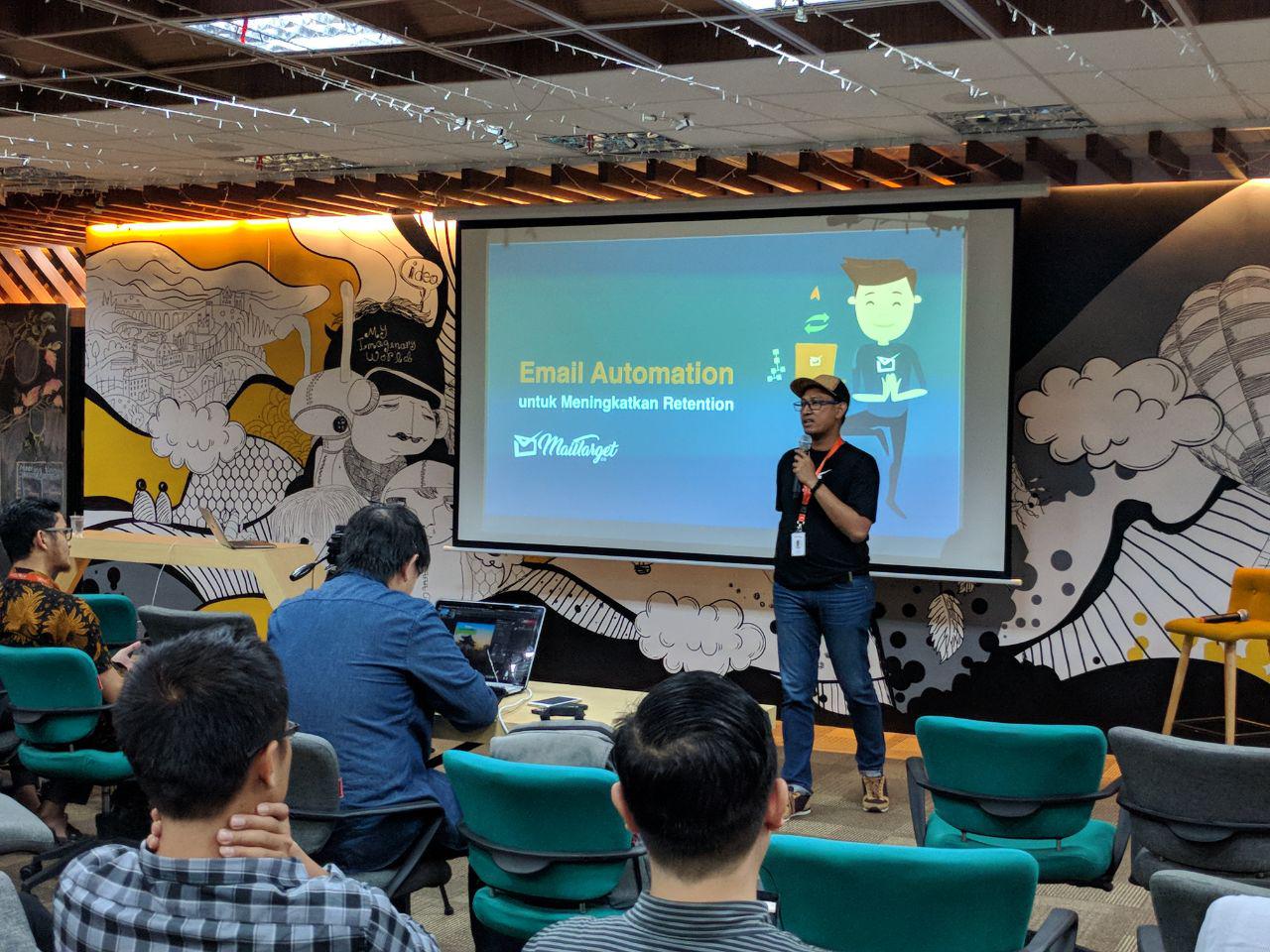 Joh Juda sebagai pemateri pertama
Pemateri pertama diisi oleh Joh Juda (Customer Success of MailTarget) dengan materi yang dibawakan mengenai "Effective Email Automation". Berdasarkan sebuah survei, email marketing automation mampu meningkatkan retention dari 1 dollar yang dikeluarkan, maka akan menghasilkan 38 dollar. Sehingga, email marketing automation dapat dikatakan sebagai channel marketing paling efektif jika dibandingkan dengan yang lain. Tidak hanya itu, Joh Juda juga menjelaskan mengenai kapan menentukan waktu yang tepat untuk mengirimkan email automation dan berbagai macam strategi yang dapat dilakukan.
Setelah itu acara dilanjut oleh pembicara kedua, yaitu Batista Harahap (Co-Founder & CEO of PrismApp), dengan topik "Increase Sales with Chat" yang membahas seputar cara memaksimalkan digital marketing menggunakan chat platform.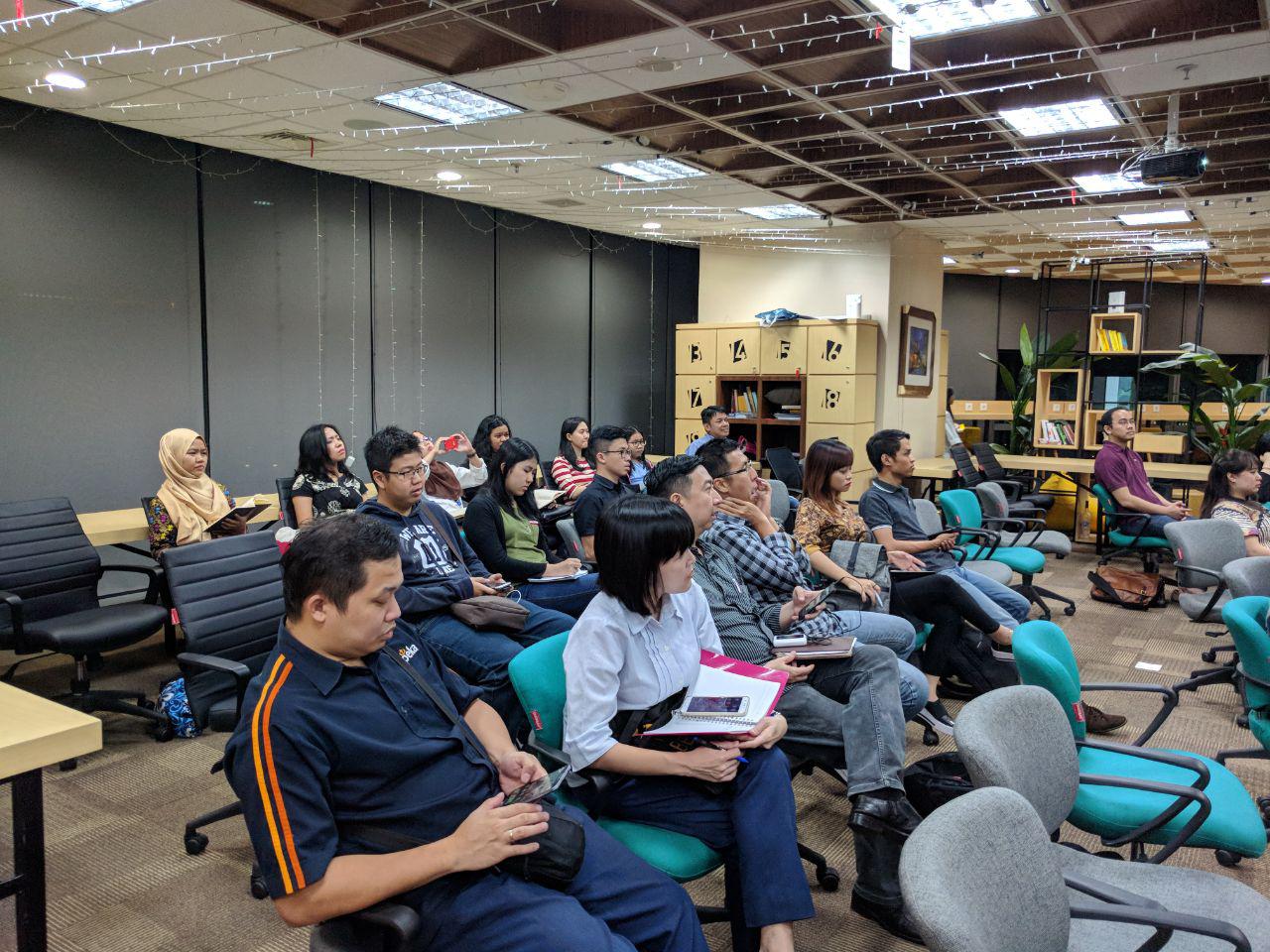 Peserta ToffeeTalk Episode 6
Acara kemudian diakhiri dengan tanya jawab antara peserta dengan pembicara. #ToffeeTalk Episode 6 berakhir pada pukul 21.00 WIB. Nantikan event-event selanjutnya dan sampai jumpa.
Jangan lewatkan artikel lainnya di blog MailTarget. Bergabunglah dengan channel telegram MailTarget untuk terus mendapatkan update seputar email marketing. Anda juga dapat bergabung dengan newsletter kami di sini.
(/D.R)
---
MailTarget.co adalah sebuah perusahaan SaaS (software as a service) yang membuat email system dengan teknologi artificial intelligence.